Product Benefits:
Efficiency Unleashed: Boost your warehouse productivity with our LPG Forklift, ensuring swift and efficient material handling.
Cost-Effective Performance: Experience cost savings with economical LPG fuel, providing a budget-friendly solution for your business.
Versatile Maneuverability: Navigate tight spaces effortlessly, thanks to the forklift's compact design, enhancing your operational flexibility.
Environmentally Friendly: Embrace eco-conscious practices with cleaner LPG emissions, aligning with your commitment to sustainability.
Operator Comfort: Prioritize your team's well-being with an ergonomically designed cabin, promoting comfort during extended usage.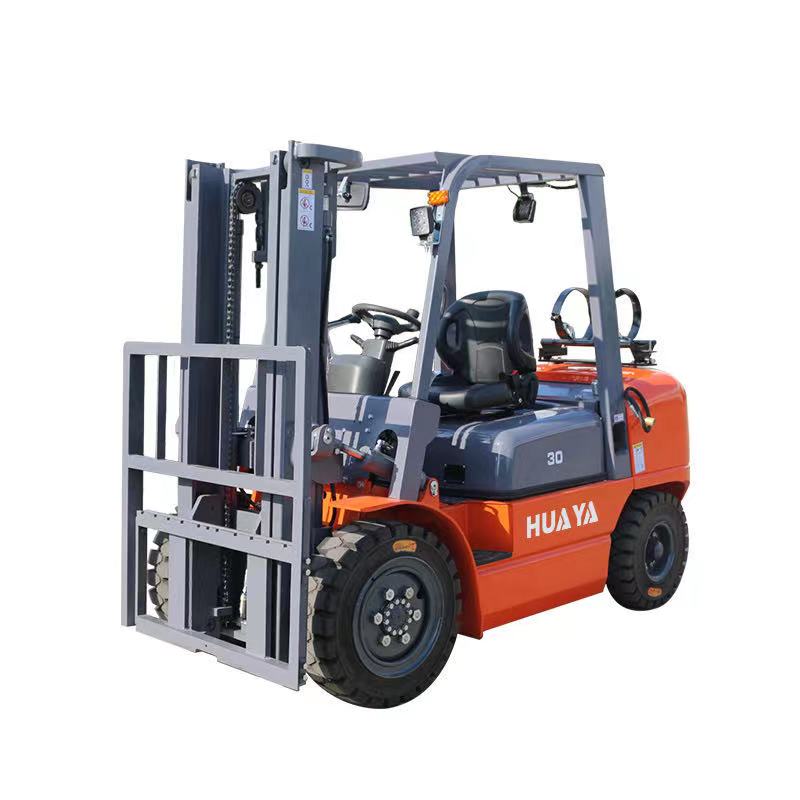 Product Features:
Fuel Efficiency: Our LPG Forklift is designed for optimal fuel efficiency, ensuring longer operational hours and cost savings.
Versatile Performance: Experience versatility in action with a forklift built to handle a wide range of loads and tasks, enhancing your operational flexibility.
Precision Handling: Navigate through tight spaces effortlessly with the forklift's responsive controls, providing precision handling for intricate tasks.
Durable Construction: Built to withstand the rigors of daily use, the forklift boasts a robust construction, ensuring longevity and durability in challenging environments.
Operator-Focused Design: Prioritize operator comfort with an ergonomic design, adjustable seating, and intuitive controls for a fatigue-free and productive work experience.
Safety Features: Our LPG Forklift is equipped with advanced safety features, including anti-slip technology and stability controls, ensuring a secure working environment.
Adaptable for Various Industries: Whether in manufacturing, logistics, or distribution, this forklift adapts to diverse industries, offering a reliable solution for different operational needs.
Easy Maintenance: Simplify maintenance routines with accessible components and user-friendly design, minimizing downtime and optimizing overall productivity.
Choose our LPG Forklift for a powerful combination of efficiency, versatility, and durability, tailored to meet the demands of modern industrial operations.
Product Specifications:
Fuel Type: LPG (Liquid Petroleum Gas)
Load Capacity: Custom
Lift Height: 3000
Turning Radius: 2230
Weight: 2850
Key Features:
Safety First: Equipped with advanced safety features for secure operations.
Adaptable Design: Suitable for various industries, ensuring adaptability to diverse work environments.
Easy Maintenance: Simplify upkeep with user-friendly maintenance features, minimizing downtime.
Intuitive Controls: Enhance operator control with user-friendly and responsive handling.
Invest in our LPG Forklift for a seamless blend of efficiency, economy, and environmental consciousness in your material handling operations.